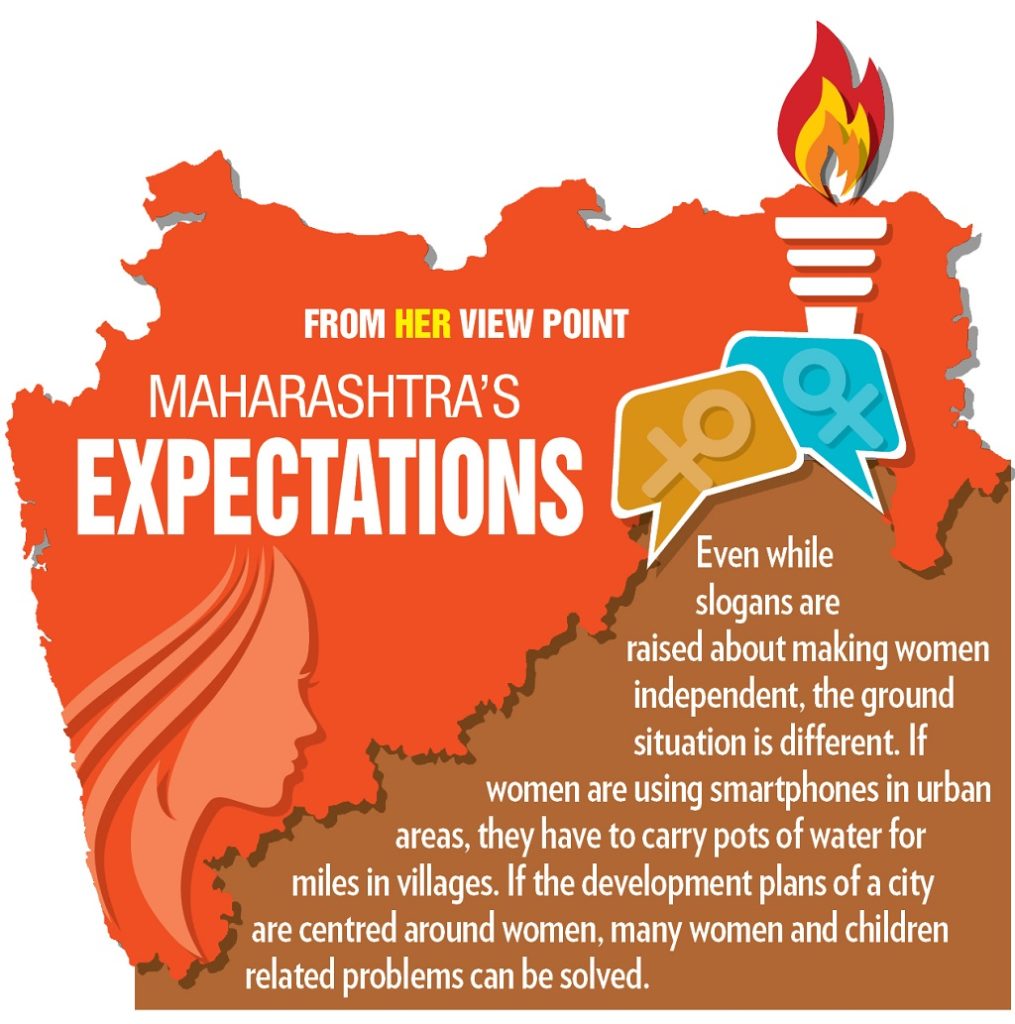 It is a tragedy that even after 60 years of Independence, women have to fight for respect, cleanliness and honour. Even though a lot has been achieved, there are miles to go for women and social workers working for the cause of women. If the development plans of cities are centred around women, a lot of problems surrounding women and children will be solved.
Though there is equality in education and employment opportunities, an imbalance remains in the urban and rural sectors. While women in cities are equipped with smartphones and travel by trains and buses, women and girls from the rural areas continue to walk for miles with pots on their heads to bring water for daily use. Though numerous schemes for education have been launched by the State and Central governments, there are no means to spread awareness about these schemes in several districts of Konkan, Vidarbha and Marathwada. Due to this, girl students education is disrupted after a certain age.
Even though the government is providing free education, the percentage of girls getting educated is less. The reasons for this are the secondary status given to girls and the ignorance towards the unorganised sectors. The security of women is as important as education. She has to remain at home for security. But, what about the violence she faces within the four walls of the house. The State government has made the domestic violence law for women, but many women do not highlight the violence faced at home. To stop this violence, there is a need for family counsellors at the police stations at district and taluka levels. Despite having an anti-dowry law, cases of women being burnt for dowry are evident. It is unfortunate that there is a lack of security officials for women at police stations despite having a provision for the same by law. waiting for help.