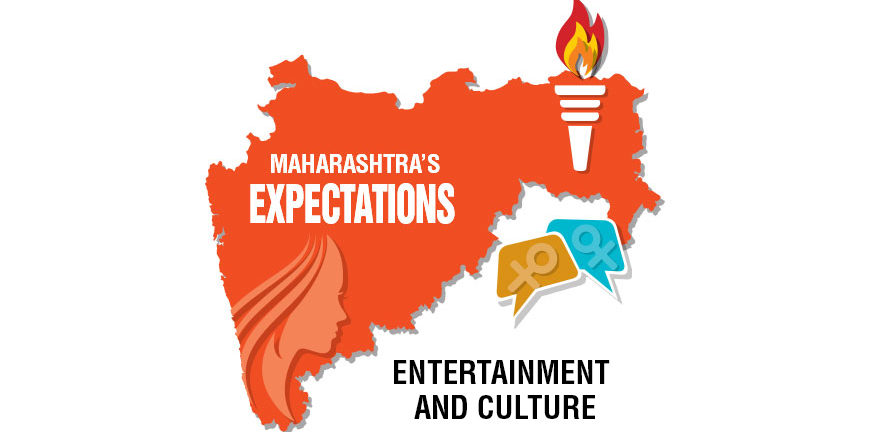 By

Delivering Maharashtra

Cause in
Bright Future For Women In Technica Roles
Although I am mainly known as a successful Marathi actress, I got an opportunity to work at national level through Hindi films and serials. Prior to films, I had also worked in theatre and sang in music shows. Though this experience enriched me, I was also disturbed by the problems in this sector.
After getting elected as director of the Film Corporation, I tried to solve these issues.
Earlier, the participation of women in the entertainment sector was confined to acting and dance. Now, women are active in various other fields of this industry like script writing, production, direction, management, as well as in technical fronts like photography, art direction, compiling and sound recording.
However, the disparity in the wages of women and men in entertainment sector is worse than anywhere else. Nonetheless, it is essential to conscientiously increase women's participation. A women's touch to the content and presentation enhances the possibility of the art defying stereotypes. Video recording done by the tribal women at the tribal settlement and their statements were indeed extraordinary – this experience says a lot.
Women, too, should give priority to a career in technical field of the entertainment industry as longevity is assured. The artistes and technicians are now better paid.
Young Hindi film makers' offbeat approach and different styles in movies is getting good response from the multiplex audience.
Marathi film industry has experienced a big boost in last 10 to 12 years. This has increased the turnover in the film industry. However, the cash poured by the producers into the production market does not return to the box office and this is worrisome. This industry can survive only if the producers of the film, play or an entertainment programme survive, which in turn ensures that the artistes, technicians and workers will stay afloat.
There is need to create a chain of exhibition centres for theatre and films. If students are taught from the school level to appreciate art, along with creation of art, then there will be bright future for the entertainment sector.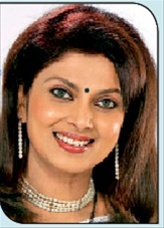 Varsha Usgaonkar, Marathi Actress.