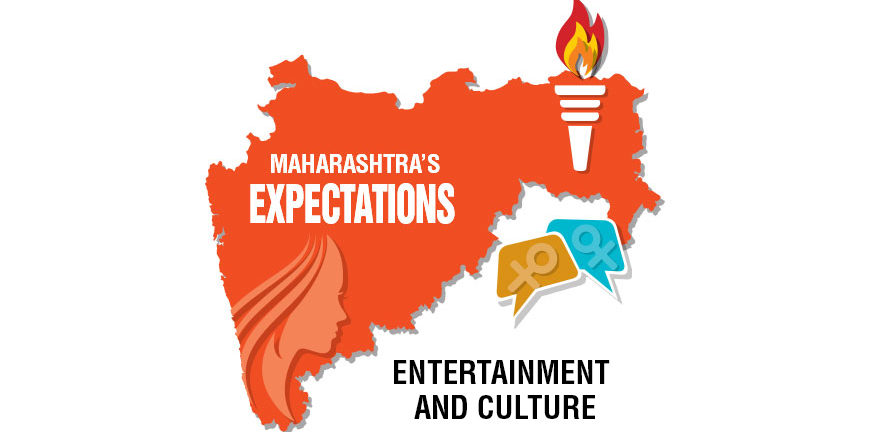 By

Delivering Maharashtra

Cause in
Except 'Sairat', scenario of Marathi films looks dismal
This year, the Marathi film 'Sairat', took the film industry at the threshold of the Rs 100 crore club. Now, not only the corporate sector but Bollywood producers and stars are taking a keen interest in the Marathi film industry. This year, too, the annual production of Marathi films is around 100 films. Also, Marathi films continue to dominate the National Film Awards. Behind all these glittering headlines, the reality is still not all that appealing.
The audit of the last three years reveals that the nearly Rs 500 crore invested in Marathi film industry today have zero value. Hence, the Marathi film industry that was likely to get a boost due to this investment has remained merely on paper. Nearly half of the filmmakers face failure and disappointment on account of amateur production by inexperienced producers, loss of quality due to poor handling, loss of energy at the decisive moment of actual release of the film and the exhausted capital. However, even others have to face disappointment despite planning in a professional way, with rich content and technology-rich production. The main reason behind this failure is the poor efforts put to make the film and audience connect with each other. Hence, there are only a handful of Marathi films which are commercially successful and it is essential to study the factors responsible for this failure.
Marathi films having qualitative productions have won acclaim at the national level. However, these films are not able to reach in all areas of their home State. In the last 10 to 12 years, the Marathi film industry has achieved a spectacular progress but in the absence of effective distribution system, the film industry's march has been stalled. Barring Pune and western Maharashtra, the presence of Marathi films in Vidarbha, Konkan and Marathwada is minimal. In a sense, Marathi film industry has not succeeded in establishing itself even in 40 per cent areas of Maharashtra. Even in urban areas, multiplex screens are not available for full-time for Marathi films. For the success of the Marathi film industry, the State government and Marathi Films Corporation will have to work hard to establish a network of theaters all over the State for Marathi films. The State government should implement a faultless grants scheme and earmark the necessary financial provision for it.
The necessity of government grants for the theater has not yet been proved. Mumbai and Pune's Marathi commercial theater has remained confined to Saturday and Sunday shows. The traditional theater market in Maharashtra's rural parts has been shrinking due to the absence of tours of reputed plays. Like retail advertisements, the target group of theater and films is also women and families.
The television has already taken control of this section and the present mediocre television serials is also indeed a challenge for Marathi art lovers.