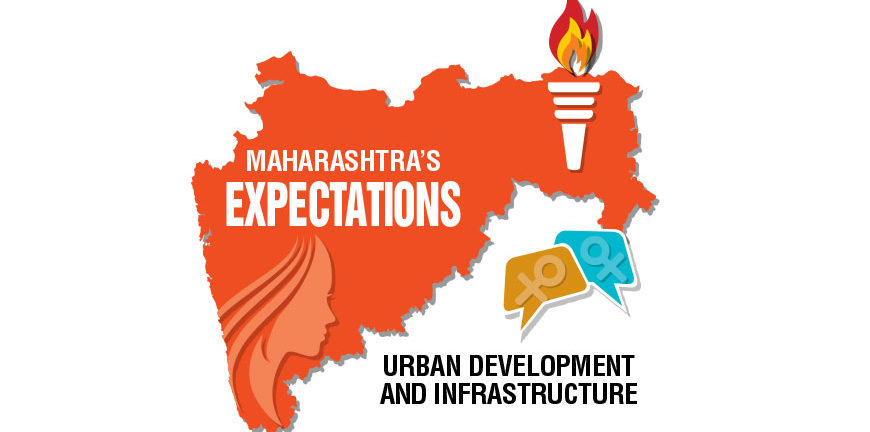 By

Delivering Maharashtra

Cause in
Facilities Will Rise Through Gender Achitecture
Maharashtra is a progressive state having a large population of working women. A state which is leading on all fronts needs to consider what can be done through the perspective of women. For this, while making rules and regulations in urban development from traffic to security measures, from street furniture to restrooms this perspective needs to be highlighted. This type of study is known as Gender Architecture.
In cities, there is a need to create mixed used development which means commercial establishments on ground floor and residential floors on the top floors. So that women can look after their children and simultaneously work.
Transport: After 10 pm, there should be separate transport facilities for women. There should be women drivers and these vehicles should have Closed-circuit television cameras (CCTVs). There should be special buses and trains for women.
Creating busy night hubs: Bus stops and restaurants, paan shops near ATMs should be operational till late night to create a secure environment for women.
Safety arrangements: CCTV cameras should be installed at important places. All public transport vehicles should have automated doors for the convenience of women carrying small children.
Restrooms: Restrooms and public toilets should not be located at isolated spots. They should be built at bus stops, railway stations, highways and markets in areas which have plenty of light.
Road: Among the health problems faced by women backache is the most prominent one, good quality roads can reduce this suffering.
Pavements: For pregnant women and women carrying small babies in prams, pavements should be constructed in scientific manner. These pavements or footpaths need to have slopes at right places and landings at designated spots.
Street Furniture: Street Furniture needs to be created on the sides of the roads. Benches and platforms for changing diapers of babies need to be created.
Sports Ground: Heavy vehicles need to be banned near playgrounds to avoid inconvenience to children and women.
All playgrounds in residential areas need to be guarded with a low fence so that keeping an eye on children will be possible.
Well-lit parking spaces: Buildings having multi-level parking lots should have enough light.
Police Chowki: At every market place and public place, a police chowki should be erected for security of women.
Women's night shelter: For beggars, homeless women, night shelters should be installed in each area of the city.
Crèche, restrooms: All offices should have crèche facility for infants and children. All offices should have restrooms for women.
Centres for Women Empowerment: These centres should be able to give information on rights of women and encourage women to start their own business.
Public Transport: Everyone needs to follow traffic rules to avoid accidents. There should be designated lanes for
pedestrian women.
Garden for women: For women to spend time alone or with their children separate gardens should be developed.